Happy Monday, everyone!
So, this past weekend, I had the amazingly good fortune to be able to attend a seminar with the great Ivan Balabanov. Unfortunately, I was about an hour too slow in registering back in February to get a working spot and ended up #3 on the wait list, but I did manage to secure an auditing spot.
And while I hoped and hoped that some minor misfortune would befall a couple of people ahead of me for working spots (the people, not their dogs – I'm not completely heartless 😉 ), no such luck.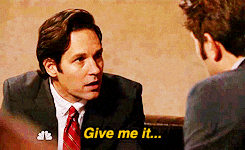 Ah well, can't have everything you want in life.
It was a three day seminar hosted very generously by the Cascade Schutzhund Club. Everyone there was super friendly and the lunches provided at the field each day were out of this world. They also let me use the field before and after the seminar, and on lunch breaks, to exercise my dog, which is really the best way to make me your friend for life.
The host club is about a 4.5 hour drive for me, but I made it a much longer one on my way up on Thursday by stopping at at least six state parks along the way to get some exploring in with Brody.
Friday was the first day of the seminar.
Because we didn't have a working spot, I knew I'd need to get creative throughout the day to make sure that Brody got out and exercised. Fortunately, there was a beautiful public park near my hotel, complete with large grassy areas, playground equipment, and a pond. So I made it a point to head over there every morning before the seminar to do some training, some fetching, and some general messing around, to ensure that Brody was happy to be resting in his crate the rest of the morning.
The first day of the seminar was focused primarily on obedience. And, as most of the dogs were relatively green, we spent a lot of time on perfecting basic position.
As handlers, we all seem to have a similar tendency to kind of…let things slide…when it comes to some things.
That one time your dog doesn't come to basic perfectly straight and you just shrug and move on and pretty soon he doesn't ever come into basic straight?
I think we can all relate. I know I can.
But Ivan was having none of it.
It was very quickly clear that a good portion of his success is predicated on pure meticulousness.
There was no moving on to the next step until the previous step was perfect. No letting things slide. Fix it every time.
He also placed a huge emphasis on consistency and timing on the part of the handler. I know that that should be a "no duh" moment, but this is something that really does require a lot of thoughtfulness and conscious attention to master.
And, of course, there was much discussion of training theory and the applications of classical conditioning, etc, etc… Ivan made it clear that he was only able to touch on the surface of what is a vast, vast ocean of information on the subject. Rumor has it that he's writing a book, so stay tuned on that front…
Day two of the seminar was protection focused, and I have to say, I was impressed. As a helper, Ivan is thoughtful and precise. No wasted motion, no theatrics – just a very clear and consistent picture for the dog.
His way of working the dogs through the exercises was always the same. We did bark and holds, then to escapes, then to long bites, then done. Every time, every dog, the same, with modifications for different levels of training, of course.
It was fascinating to watch the way in which he asked the dogs to rise, just a bit, to new levels each time they were brought out to work. Always slowly, and always setting them up for success the whole way. Expectations were made crystal clear and each and every dog seemed to joyfully rise to the occasion.
The final day of the seminar, we did a bit of both obedience and protection. Mostly going back and reinforcing the things that had been identified as "first steps" on the first couple of days.
The most important take away that I got from the whole seminar was that training should never be "TRAINING". Instead, it should always be play.
Ivan told us that when he is going to start an obedience session with a dog, he asks, "Do you want to go play?"
I think, as handlers, we get so focused on getting that final picture that we want, that we kind of forget how important play is to the whole process. For us, play is simply a distraction from the bigger picture, in a lot of ways. But, for the dog, it's the whole point!
So, take aways:
Expect perfection from yourself and your dog. Fix it when it isn't perfect.
Don't be cheap with your rewards!
Take your time to build things correctly.
At the end of the final day, someone asked Ivan what the secret to all of his success is.
Ivan replied, "I simply do these things better than everyone else."
I walked away from the seminar with some new plans for tackling some issues I've been having with Brody, some reading recommendations to track down, and a new resolve to be more consistent in my communications with my dog. I also walked away with the feeling of clarity that I can do this thing, and there is clear answer to the question of "how".
Now, we shall see if I can put all of that into practice in my training.
Final thoughts though – if you get the chance to attend a seminar of Ivan's, either to work or to audit, you absolutely should. It was an impressive seminar in the variety of topics that were covered, the depth of the knowledge that was shared, and the clarity with which all of this knowledge was communicated. I honestly can't say enough good things.
Also, if anyone else is hosting an Ivan seminar within 15 hours or so of Oregon, I will do literally anything for a working spot. Really. Anything.